Key West Tours
Af Viator, November 2017
Key West: The one-time home of Hemingway, the southernmost point in the United States – popular for world-renowned snorkeling, scuba-diving, offshore fishing, white sand beaches, crystal clear water, a raging and eccentric nightlife, and only a quick jaunt down from Miami.
Here the Caribbean atmosphere, street artists, outdoor cafes and restaurants are just waiting to enchant you. Once you arrive, you'll have the leisure to explore the sights of Key West at your own pace. Consider visiting the southern-most point in the continental US, Hemingway's house, or Mallory Square.
If you prefer to spend your time in the ocean, go to Key West and take part in some excellent snorkeling, an adventure the whole family can enjoy. Aboard a 9 meter catamaran, you'll enjoy light refreshment and professional snorkeling instruction, before heading off in to the only live coral reef in the United States, and the third largest reef in the world.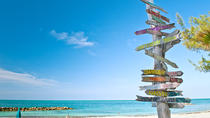 Intet besøg i Sydflorida er fuldendt uden en tur til Key West. Der er mange måder at nyde din tid på denne ø, der er så rig på ... Mere info
Stedangivelse: Miami, Florida
Varighed: 12 timer
Sprog:

Engelsk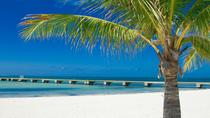 Uanset om du er en erfaren snorkeldykker eller vil prøve noget nyt og spændende, er Key West den perfekte undervandsdestination. Dit sejlads- og ... Mere info
Stedangivelse: Miami, Florida
Varighed: 12 timer