3 Days in Miami: Suggested Itineraries
Af Viator, April 2015
Once nicknamed "God's Waiting Room" because of the many octogenarians eking out their last moments by the pool, modern day Miami is a glittering jewel of the south.
Cradled by the Everglades, the Florida Keys, and that ever-present Gulf, it might be wise to pick up a Go Miami Card to fully explore what options lie in store for you. Alternatively, you could ease into things with a Miami City Tour, which includes a relaxing and informative cruise on Biscayne Bay. Splash down into the bay on a Miami Duck Tour or fly over the famous beaches, Art Deco district and downtown on a Grand Miami Air Tour. The view up here is even better as the sun goes down on a Miami Sunset Air Tour - especially when it's a romantic champagne flight.
Miami is all about playing outdoors in the sun. Ride an airboat in the Everglades and come face-to-face with killer whales at the Miami Seaquarium, or mix with the wildlife on Jungle Island.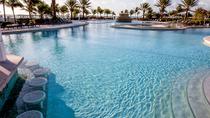 Der er noget for enhver smag i Bahamas. Med sin særegne blanding af historisk atmosfære, moderne seværdigheder og økologiske vidundere vil ... Mere info
Stedangivelse: Miami, Florida
Varighed: 17 timer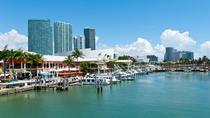 På denne tur oplever du den smukke side af den fashionable, spændende, internationale og populære by, Miami. Palæer, yachter, Port of ... Mere info
Stedangivelse: Miami, Florida
Varighed: Varierer
Sprog:

Engelsk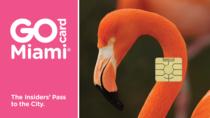 Udforsk Miami på egen hånd med det fleksible Go Miami-kort. Du kan tage på så meget eller så lidt sightseeing, som du har lyst til, i ... Mere info
Stedangivelse: Miami, Florida
Varighed: Varierer
Sprog:

Engelsk
Se alle 3 Days in Miami: Suggested Itineraries ture og billetter